Fertility Massage is a deeply relaxing full-body massage, supporting your desire to conceive by giving special attention to several areas:
Endocrine points on the feet, helping balance your body's hormones;
Abdominal massage for cleansing, circulation and release of adhesions;
Imagery and visualization, supporting you in actively and playfully imagining your desired outcome.
I studied with Claire Marie Miller and am certified in her Nurturing the Mother™ Ferility Massage Specialist program.
As you will see on the "About the Practitioner" page, I have trained in several other areas of Holistic care which can support our work together with creative activities to elicit responses from your deeper self. These can be very enlightening and supportive. Some can be done during our session, and all can be continued at home.
Recommended Books: The Fertile Female by Laura Indichova Healthy Parents, Better Babies by Naish and Roberts
Fertility Massage is offered at $120 per session, with an additional Consultation fee for our first few visits.
I am happy to do house calls. Please ask me for rates, as they depend on your location.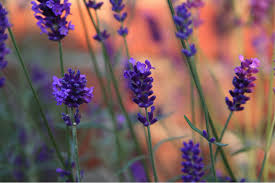 My style of Pregnancy Massage is all about comfort, directed specifically to the special concerns of each trimester. I learned when studying Pregnancy Massage years ago that even a light-to-medium pressure will benefit circulation and lymph flow, which are the most beneficial things for mother and baby, cleansing and nourishing all cells of the body with increased blood flow.
Baby and mother appreciate an "even keel" approach, which addresses all areas of tension without applying deep or sustained pressure to any one spot. This style of massage is appropriate for low-risk pregnancies with doctor's permission.
Pregnancy Massage is offered for $100 per session.
I am happy to do house calls. Please ask me for rates, as they depend on your location.